"And the night comes again to the circle studded sky
The stars settle slowly, in lonliness they lie
'Till the universe expodes as a falling star is raised
Planets are paralyzed, mountains are amazed
But they all glow brighter from the briliance of the blaze
With the speed of insanity, then he dies."
-Phil Ochs, "Crucifixion"
Phil Ochs is my all-time favorite singer-songwriter from the folk revival of the 1960s. Nothing against Dylan, it's just that I'm a child of the 70's and 80's, so my perspective is colored by those times in which I got to know him as the rocker Bob Dylan, or Lucky Wilbury. While I certainly appreciate how pivotal Dylan's folk period was for his time, Ochs appeals to me more on both a political and personal level. I first got into his music around late 2002-early 2003, just as people were collectively waking up to the coalescing bullshit in the buildup to the Iraq War. So many of his songs, such as "Cops of the World", "Is There Anybody Here", "The Power and the Glory" and "Pretty Smart on My Part" still have resonance and relevance now, even though he originally wrote them as, in his own words,
"topical songs."
I found myself so connected with his music at the time, I even rewrote some of his lyrics in "Love Me, I'm a Liberal" to be even more topical during the 2004 election (not realizing Jello Biafra did the same thing in the 90's). Though I've never played that version publicly, I did perform it for my Dad before he passed away, and he enjoyed it thoroughly.
Something I have found particularly fascinating the more I learn about Phil Ochs is the deep connection between him and the Kennedys. To some degree, his career began because John F. Kennedy became President. When Ochs was a student at Ohio State University in 1960, he became interested in folk music and left-wing politics, in no small part due to the influence of his roommate Jim Glover, who introduced him to folk music and taught him to play guitar. In the documentary
Phil Ochs: There But for Fortune
, Glover talks about how he had a bet with Ochs that Nixon would beat Kennedy in the 1960 election. When JFK won, Ochs' prize for winning the bet was Glover's guitar. Ochs briefly formed a duo with Glover called The Singing Socialists, though according to what Glover told
William E. Kelly Jr.
, Ochs grew worried after being confronted by an angry audience member asking if they were Communists and asked to change the name of the duo to The Sundowners. Glover felt that this change "took all the fun out of it for me." He left OSU in 1961 and moved to Greenwich Village where he met his future wife Jean Ray and formed the folk music duo Jim and Jean. If that name sounds familiar, it might be because the Coen brothers movie
Inside Llewyn Davis
, which covered the Greenwich Village folk revival in 1961, featured a folk duo named Jim and Jean played respectively by Justin Timberlake and Carey Mulligan.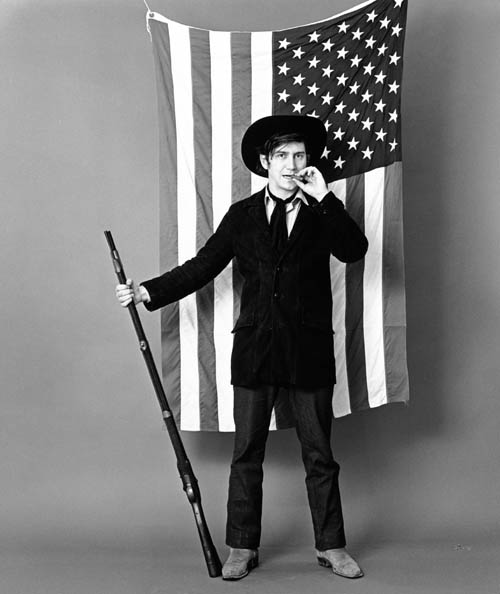 Glover has some reservations about the identical name of the Jim and Jean duo in
Inside Llewyn Davis
being a
"coincidence."
While some allege the inspiration for the Llewyn Davis character played by Oscar Isaac who crashes in friend's apartments while pursuing a folk singing career in New York is Dave van Ronk, Glover says the house-crasher was actually Phil Ochs, who came to New York in 1962 to pursue his own career in folk music. While crashing, Ochs met Jean's friend Alice Skinner. Ochs and Skinner moved in together and married later that year when she became pregnant with their daughter Meeghan. At their wedding, Jim Glover was the best man, Jean Ray was the bridesmaid and the wedding was witnessed by Bob Dylan's girlfriend Suze Rotolo, famously featured in the iconic cover of Dylan's
The Freewheelin' Bob Dylan
.
During his career, Ochs wrote at least two songs about the assassination of JFK. The first, which appeared on his second album
I Ain't Marching Anymore
, was "That Was the President." Lyrically, it is a straightforward tribute to JFK. The second song,
"Crucifixion,"
is the more poetic and allegorical song. Ochs acknowledged it was about JFK, but that it told a deeper more timeless story about the building up and tearing down of all rebels and reformers: "The Kennedy assassination, in a way, was destroying our best in some kind of ritual. People say they really love the reformer, they love the radical, but they want to see him killed. It's a certain part of the human psyche—the dark side of the human psyche." When Ochs performed this song for Senator Robert F. Kennedy privately in March 1967, RFK cried when he realized the song was about his brother.
According to Jim Glover, there is a darker more
clandestine story
about the connection between Phil Ochs and the assassination of JFK. Glover claims that when they met after the assassination, Ochs told him that
he had been in Dealey Plaza
when JFK was murdered. Supposedly the reason for this goes back to their time at Ohio State University. Both had been active in the ROTC at the time, which was compulsory. Ochs, however, intimated that through his contacts there he became involved in a military intelligence program which included surveillance on campus. Apparently he kept the association with the contacts as Ochs told Jim and Jean that there was a plot to kill JFK and that somehow the Fair Play for Cuba Committee was involved. Glover said he would let Ochs know if he found out anything more, but then Jim and Jean left along with a
tour bus
of other folk acts to the South in the summer and fall of 1963, which is a story worth reading about in the link above.
They say they can't believe it, it's a sacreligious shame
Now, who would want to hurt such a hero of the game?
But you know I predicted it; I knew he had to fall
How did it happen? I hope his suffering was small.
Tell me every detail, for I've got to know it all,
And do you have a picture of the pain?
This prescience Ochs refers to in the song "Crucifixion" above not only extended to JFK and RFK, it's possible Ochs may have also been talking about himself. While he was in Africa on a trip in 1973, Ochs was attacked and strangled by robbers in Dar es Salaam, Tanzania. Though he survived the attack, his vocal cords were permanently damaged. Ochs believed the attack may have been arranged by government agents - perhaps the CIA. To be fair, Ochs had grown increasingly paranoid by this time due to his bipolar condition. The attack just exacerbated his problems. His alcoholism grew more intense and in 1975 he began identifying himself as John Butler Train, claiming Train had murdered Ochs and carried a weapon at all times because he was convinced someone was trying to kill him. Lethargic, feeling he was unable to write or sing anymore, Phil Ochs hanged himself on April 9, 1976.
Had he lived, he would have turned 75 today. Happy birthday, Phil Ochs. Rest In Peace.